.
.
Doypack 1000 ml

Repaq: Home and garden compostable
Sales unit:
500 pieces per box
Volume:
1000 ml
Size:
180 x 90 x 290 mm
Unit price:
€0.64
Price net:

€320.00

Discount:
from qty of 10:
€304.00 (-5%)
from qty of 24:
€288.00 (-10%)
from qty of 48:
€272.00 (-15%)
Price net:
€320.00
Gross price:
€380.80
incl. tax
plus shipping
from 5 boxes free shipping
Shipping time: 5 business days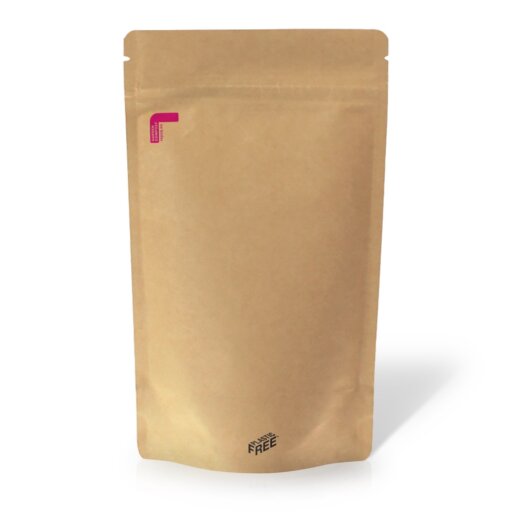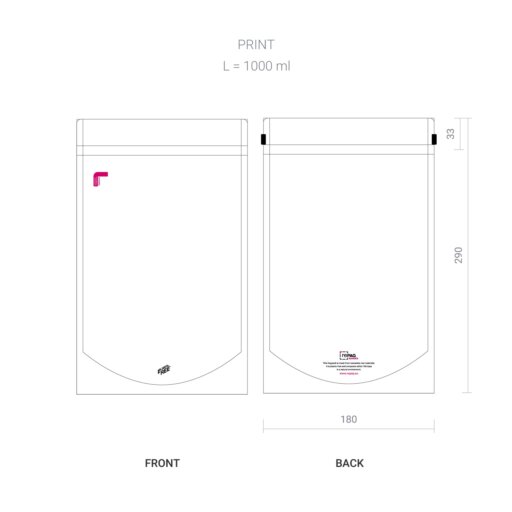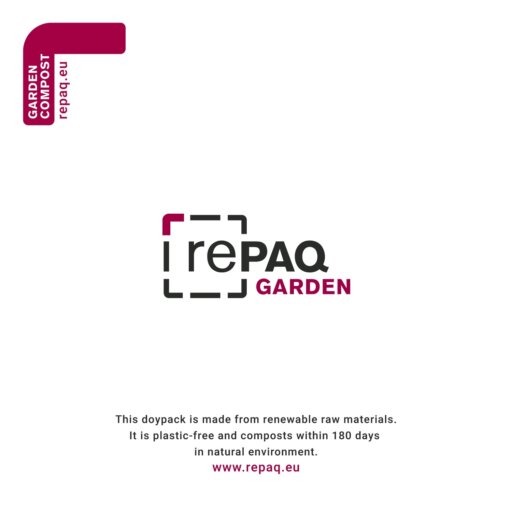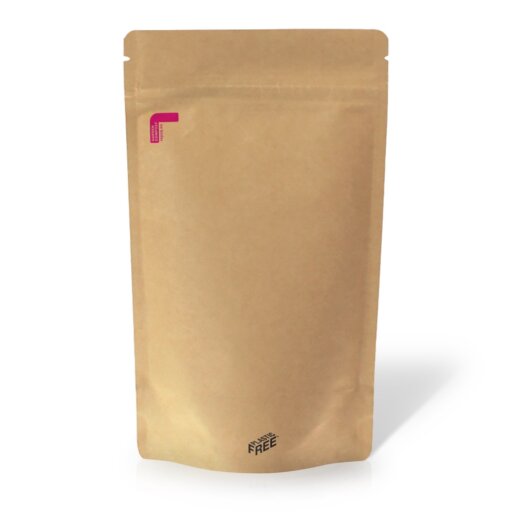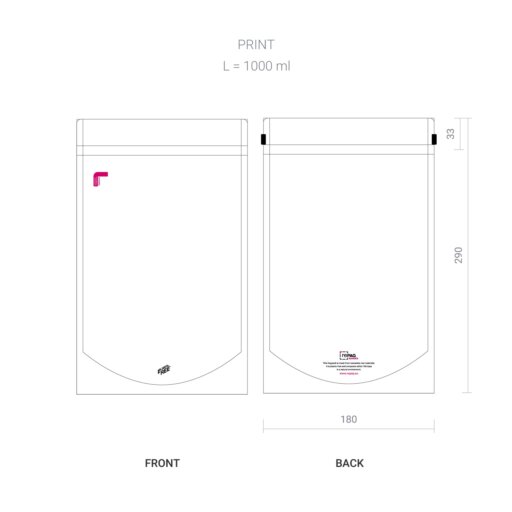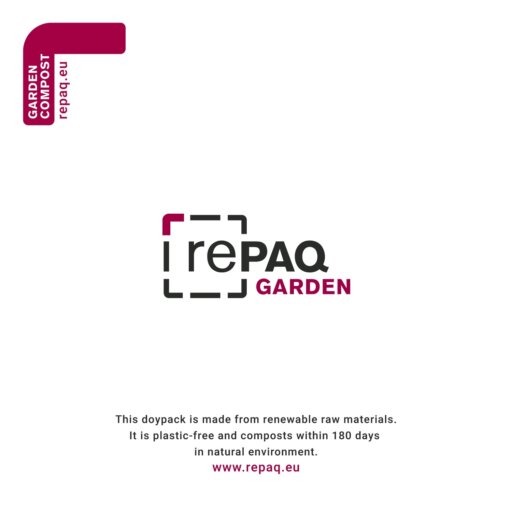 Details
Stand-up pouches
Repaq Doypacks are plastic-free packaging made from compostable natural raw materials. They meet the highest environmental standards and decompose in a natural environment within 180 days.
Repaq Doypacks offer optimum product protection and can be filled and sealed on conventional machines. They prevent the migration of all harmful substances into your product and thus ensure consistently high product quality.
Thanks to product labelling, the special quality of the packaging is clearly recognisable and ensures an advantageous position in trade. Repaq creates consumer confidence and supports you in achieving sustainability goals in your company.
Material:
brown paper layer outside
cellulose and starch films
Ziplock made from starch
All materials are certified home and garden compostable!
Labels:
Please note that you also need a sustainable label to ensure the full positive qualities of your packaging. We recommend these labels from our partner.
Individual production:
From a purchase quantity of 100,000 doypacks per size and type, we can produce doypacks according to your wishes and print them individually. Please send a request here.
Shipping costs DE:
1-8 packages: 7.25€ per package
9-24 packages: 60.00€ forwarding agency
25-48 packages: 120.00 € forwarding agency
each additional pallet: + 75.00€ forwarding agency
Shipping costs EU:
1-3 packages: 50.00€ per package
4-24 packages: 200.00€ forwarding agency
25-48 packages: 300.00€ forwarding agency
each additional pallet: + 300.00€ forwarding agency
Quality promise:
We have high quality standards. We guarantee this through certification from recognised testing institutes such as the Fraunhofer Institute and TÜV Austria. Repaq Cellulose has been tested by the Fraunhofer Institute for compostability and environmental compatibility. The TÜV certificate "home and garden compostable" confirms the excellent results. All Repaq packaging is suitable for direct contact with food and meets the requirements of European and North American legislation. Repaq protects products for more than 70 months against the migration of mineral oils (MOSH, MOAH). Tested and confirmed by the Health Department of the Swiss Canton of Zurich. The pulp for Repaq cellulose as well as the paper comes without exception from FSC and PEFC certified forestry.
More products
Doypack 750 ml
50 pieces
single price: €0.57
price: €28.50